Free Case Evaluation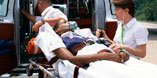 Personal Injury

Do's And Don'ts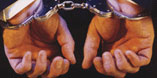 Criminal Defense

Criminal Case Process
Tell us about your case
Office Location
Law Offices of Steven J. Topazio
Suite 4100 10 Winthrop
Boston
,
MA 02110
Phone:
(617) 422-5803
Fax: (617) 422-5805
Boston Criminal Defense Practice Areas
Boston Criminal Defense Lawyer
If you are facing criminal charges, don't go at it alone. You need a Boston criminal defense attorney who can fight for your side. Attorney Steven J. Topazio is that attorney. Contact Attorney Topazio today to discuss your options.