Weapons Charges/Gun Possession
Weapons Charges Attorney in Boston – Massachusetts Gun Possession Lawyer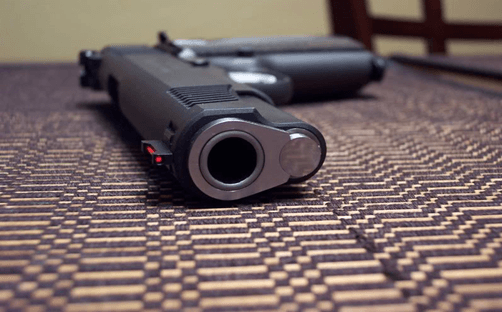 Massachusetts Weapons Attorney
Have you been charged with unlawfully possessing a firearm or other deadly weapon in Massachusetts?
Contact a Boston Gun Lawyer – Criminal Defense Attorney Steven J. Topazio
If you or someone you know has been arrested for any weapon-related crime or gun charge in Massachusetts, it is crucial that you contact an experienced Weapons Defense Lawyer as soon as possible.
Carrying a Firearm
If you are accused of carrying a gun or an unlawful weapon, you are facing serious consequences. In Suffolk and surrounding counties, prosecutors aggressively prosecute criminal activities involving firearms, since crimes involving firearms carry mandatory sentencing. Thus, few plea bargains are offered for cases involving the illegal carrying of a firearm.  This makes it extremely important to promptly retain an experienced criminal defense lawyer once you are accused of carrying a firearm or other dangerous weapon violation.
Illegal weapons in Massachusetts can include:
*     Handgun/Pistol/ Revolvers
*     Antique Firearm
*     Sawed-Off Shotgun
*     Knives/Switchblades
*     Batons/Billy Clubs
*     Automatic Firearms
Massachusetts Laws
MGL c.140, s.121 Definitions of Firearm Types
MGL c.140, s.129C Non-Residents Carrying Firearms: Rifle or Shotgun
MGL c.140, s.131 License to Carry: Class A or B – Resident
MGL c.140, s.131F License to Carry: Class A or B – Non-Resident
MGL c.140, s.131G Non-Residents Carrying Firearms: Pistol or Revolver
MGL c.140 s.131K Firearm Safety Devices
MGL c.140 s.131L Storage of Weapons
MGL c. 140 s. 131P Firearms Safety Training
MGL c.269, s.10. Carrying dangerous weapons; possession of machine gun or sawed-off shotguns; possession of large capacity weapon or large capacity feeding device; punishment. Subsection (j) prohibits carrying a weapon on the grounds of a school or university.
Selected Case Law
Commonwealth v. Fettes, 64 Mass.App.Ct. 917 (2005). A dog can be a dangerous weapon. "A dangerous weapon is 'any instrument or instrumentality so constructed or so used as to be likely to produce death or great bodily harm.' Commonwealth v. Farrell, 322 Mass. 606, 614-615 (1948). See also Anderson, Wharton's Criminal Law and Procedure, § 361. There can be little doubt that a dog . . . used for the purpose of intimidation or attack falls within this definition." Commonwealth v. Tarrant, 2 Mass. App. Ct. 483, 486 (1974)."
Commonwealth v. Runyan, 456 Mass. 230 (2010). Trigger locks or locked containers can be required. The Second Amendment is not incorporated under the Fourteenth Amendment's guarantee of substantive due process and therefore does not apply to the States. Further, the General Laws c. 140, § 131L (a) can be distinguished from the law ruled unconstitutional in Heller, because "an individual with a valid firearms identification card issued under G. L. c. 140, § 129C, is not obliged to secure or render inoperable a firearm while the individual carries it or while it remains otherwise under the individual's control…; the statute therefore does not make it impossible for those persons licensed to possess firearms to rely on them for lawful self-defense."
District of Columbia v. Heller (PDF Link), 554 US __, 128 S.Ct. 2783 (June 26, 2008). "The Second Amendment protects an individual right to possess a firearm unconnected with service in a militia, and to use that arm for traditionally lawful purposes, such as self-defense within the home."
Mandatory Sentences
Stakes are high in any criminal matter. This is especially true in gun cases, where mandatory minimum sentences may remove any opportunity to negotiate a plea bargain with a prosecutor or judge.  Careers are often derailed or ruined when a weapons charge results in a mandatory prison sentence.
Unlawful Possession
Other weapons charges focus on the weapon itself such as owning a handgun without a permit, possessing an unlicensed gun, failing to follow gun sales regulations, possessing a machine gun or assault weapon, or unlawful possession of a fake or imitation handgun with intention to use it illegally.
Defense
Was the gun discovered by the police as a result of an illegal search? Seek the most aggressive criminal defense attorney you can find if you have been charged with a weapons crime of any type. Even though a citizen of the Commonwealth can lawfully obtain a permit to possess a firearm, there are still a number of restrictions about when and where you can carry a gun. From knives and switchblades to guns and other firearms, there are serious consequences for weapons crimes, including jail time and the loss of gun rights.
Comprehensive Investigation and Case-Building
Boston Criminal Defense Attorney Steven J. Topazio is prepared to investigate every aspect of the allegations and circumstances of your case, in order to identify the right strategy and build an aggressive defense on your behalf. Contact Boston Criminal Defense Attorney Topazio online or call to discuss your case.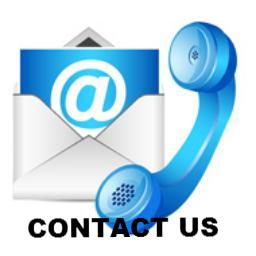 RECENT CASE DECISIONS
Default Warrant; Possession of Firearm without ID card MGL c 269 § 10(h): Defendant's appearance waived in court, Default Warrant canceled and probation terminated.
The client, who resides in New Jersey, was notified by the Department of Motor Vehicles in New Jersey that his driving privileges were suspended in New Jersey as a result of his driving privileges being suspended indefinitely in Massachusetts due to being in default on a criminal case in Massachusetts. When the client contacted the RMV in Massachusetts he was informed that his driving privileges were suspended indefinitely in Massachusetts due to a default warrant.  A default warrant issued against the client in 1991 when he ceased reporting to his probation officer in Massachusetts; hired Attorney Steven J. Topazio to fix the matter.  Attorney Topazio investigated the case and learned that his client had not offended since defaulting in Massachusetts.  Attorney Topazio met with the Chief Probation officer from the court that defaulted his client and pointed out that his client cleared up the outstanding warrant in New Jersey; had served in the US Army from 1976-1986; and was a 100% disabled veteran and was supported by the Veterans Administration.  Today, Attorney Topazio argued to the court that his client was without sufficient funds to return to court to deal with the default warrant, and persuaded the court to waive his client's appearance, cancel the outstanding warrant, and waive all outstanding fees and costs, as well as terminating his client's probation. With the default warrant canceled, the Massachusetts RMV will lift the indefinite suspension on the client's driving privileges which will allow him to renew his New Jersey driving license.
July 10, 2014
Boston Municipal Court Central
Carrying Firearm Without a License MGL c. 269 § 10
Possession of Ammo Without a License MGL c. 269 § 10(H)
Carrying Loaded Firearm Without a License MGL c. 269 § 10
Threats MGL c. 275 § 2
Motion to Suppress
The client, a 34 year old father of two, hired Boston Criminal Defense Lawyer Steven J. Topazio after he was arrested and charged with carrying a loaded firearm without a license.  Attorney Topazio was the second attorney on the case after prior counsel was unable to negotiate a favorable resolution for the client.  According to the police report, Boston Police were called to the home of the client's girlfriend for an alleged domestic violation.  The client allegedly threatened his girlfriend's father and was thereafter arrested on an outstanding arrest warrant when he was found to be in possession of a Phoenix Arms .25 caliber semi-automatic firearm.  According to the police report, when officers were removing the client from the residence, they ran a warrant check on him from their MDT and discovered that there was an outstanding warrant issued on the Defendant, and he was arrested on that warrant.  The police conducted a search incident to a lawful arrest and discovered the firearm with 5 rounds in the clip and one round in the chamber.  The client was read his Miranda rights and then asked if he had a license to carry and the client refused to answer.  Carrying a firearm is punishable by a sentence of not less than 18 months, nor more than 2 ½ years in the House of Correction, with the offense of carrying a loaded firearm, (with ammunition in the weapon or feeding device), as an enhanced penalty of not more than 2 ½ years in the House of correction, such sentence to run from and after the expiration of the sentence imposed for the underlying carrying charge.  Attorney Topazio filed a motion to suppress the firearm and argued it before the court. Attorney Topazio was aware that the Commonwealth recommended a sentence of 2 years committed with two years' probation suspended on the enhanced penalty charge from and after the 2 year committed sentence.  Prior to trial, Attorney Topazio persuaded the prosecutor to dismiss the enhanced weapon charge on a change of plea whereby the client would serve the mandatory 18 month committed sentence instead of 2 years committed, and the court agreed.
Result: Enhanced charge dismissed and client accepts a mandatory minimum sentence of 18 months committed avoiding a more severe sentence.       
July 25, 2013
Roxbury Division of Boston Municipal Court
Docket # 1202CR3523
Carry Firearm Without License M.G.L c.269 § 10
Possess Ammo M.G.L c.269 § 10(H)
Threats M.G.L c.275 § 2
Loaded Weapon M.G.L c.269 § 10
Probation Warrant

The client, a 33 year old professional and father of two, was arrested for illegally possessing a firearm, hired Boston Weapons Attorney Steven J. Topazio to defend him. The client was released on conditions of bail which included GPS monitoring and a stay away order. Immediately after Attorney Topazio was retained, the client received a probation warrant for a strap tamper to his GPS monitoring device and the prosecutor on the case filed a motion to revoke the client's bail. Attorney Topazio filed a motion to remove the GPS monitoring device and stay away order due to changed circumstances and contested the bail revocation. Today, although Attorney Topazio acknowledged that there was a violation of a condition of his client's release, he objected to any argument that his new client should be subject to a revocation of release and an order of detention. Despite the prosecutor's argument that no condition or combination of conditions will assure that the client will not pose a danger to the safety of any other person or the community, Attorney Topazio persuaded the court to deny the prosecutor's motion to revoke his client's bail and to release his client on bail.
Result: Motion to Revoke bail denied and client released from custody. Case pending.
June 22, 2012
Woburn District Court
Docket intentionally omitted
Weapon Violation
Seal criminal records M.G.L. c. 276, § 100A
Possession of Firearm without a license
Malicious Destruction of Property

The client, a 32 year old full-time student attending the University of Buffalo, Buffalo, New York, anticipating receiving my BS in business Administration with a concentration in finance, had a CORI which reflected a one year committed sentence for possession of a firearm and malicious destruction of property, hired Boston Criminal Defense Lawyer Steven J. Topazio to seal his record. The Client who is presently employed with UBS Financial Services, Inc., in buffalo, New York, BSA operations and served honorably in the United States Army and who has been an active duty soldier at Fort Hood, Texas and a National Guard member for both Massachusetts and Texas, required a clean CORI because CORI checks have to be completed as part of the Client's responsibilities as an employee with UBS Financial Services. Today, Attorney Topazio caused his client's criminal record to be sealed. As a result, by statute the client can now truthfully state for all purposes that he has never been arrested or charged with any crime.
Result: Criminal Record Permanently Sealed.
October 26, 2009
Suffolk Superior Court
SUCR2007-10889
Trafficking in Cocaine M.G.L. c. 94C § 32E(b)
School Zone Violation M.G.L. c. 94C § 32J
Possessing a Firearm Without an FID Card M.G.L. c. 269 § 10(h)
Possessing a Firearm Without an FID Card M.G.L. c. 269 § 10(h)
The defendant was arrested after Massachusetts State Police executed a search warrant for his home which alleged, among other things, that the police received information from a confidential informant that the defendant was selling Cocaine from his home. During the execution of the warrant, the police found a large sum of money, cocaine, a firearm and ammunition. The defendant, who was facing mandatory jail time, hired Attorney Topazio to defend him. Attorney Topazio filed a Motion to Suppress along with a Memorandum of Law attacking the legality of the search warrant, knowing that if the search was unconstitutional, then the evidence would be excluded and the Commonwealth would have no case. Attorney Topazio argued that where information from a confidential informant is relied upon to supply probable cause to obtain a search warrant, Article 14 of the Massachusetts Declaration of Rights requires that the affidavit apprise the magistrate (who decides whether to issue the search warrant) of sufficient facts and circumstances to establish both: "(1) the basis of the informant's knowledge, and (2) the credibility of the informant or the reliability of his information. Commonwealth v. O'Day, 440 Mass. 296, 301 (2003); Commonwealth v. Upton, 394 Mass. 363 (1985); Spinelli v. United States, 393 U.S. 410 (1969); Aguilar v. Texas, 378 U.S. 108 (1964). In Massachusetts, the first prong, or the "basis of knowledge test," may be satisfied by evidence that "the informant had personally purchased drugs from the defendant." Such "direct knowledge" maybe inferred where the level of detail in the informant's tip regarding the identity of the seller and the drug-selling operation is "consistent with personal observation, not mere recitation of a casual rumor." The second prong, or the "veracity test," is commonly satisfied by reference in the affidavit to such factors as: the informant's successful track record of providing information to the police; the ability of the police to locate and contact the informant despite his/her anonymity in the affidavit; and the informant's recitation of "precise," "unique" and "predictive" detail. Today, Attorney Topazio convinced the District Attorney to place the trafficking charge on file, dismiss the school zone charge, and to accept a 2 year suspended sentence on the firearm's charge, and the Court agreed.
Result: School zone and possession of ammunition charges dismissed; trafficking in cocaine charge placed on file and defendant receives a two year suspended sentence on the possession of a firearm charge, thus avoiding mandatory jail time altogether.
December 17, 2008
Boston Municipal Court
0701JC7987
Possession of a firearm, M.G.L. c. 269 § 10(a)
The defendant was taken into custody on November 4, 2007, by Boston Police for questioning. While the defendant was in police custody, Boston Police searched his home and found a firearm secreted in a dirty white sock inside a barbecue grill located on the first floor back porch. The defendant was arrested for possession of a firearm. Possessing a firearm without a valid license is punishable by imprisonment in the state prison for not less than two and one-half years nor more than five years, or for not less than 18 months nor more than two and one-half years in a jail or house of correction. As a result to the search, Attorney Topazio who represented the defendant, moved to suppress all observations made of the defendant, all statements made by him, all evidence of every name, nature and description, whether tangible or intangible, seized from his person or his residence, including but not limited to the firearm, during a warrantless search by members of the Boston Police on November 4, 2007. After a lengthy suppression hearing, the Court denied the defendant's motion to suppress evidence. After the court ruled against the defendant on his motion to suppress, Attorney Topazio marked the case for trial. Today, at trial, Attorney Topazio was successful in getting the Court to dismiss the gun charges against his client.
Result: Case dismissed at trial and defendant avoids a mandatory 18 month jail sentence.