Conspiracy Charges
Boston Conspiracy Charges Attorney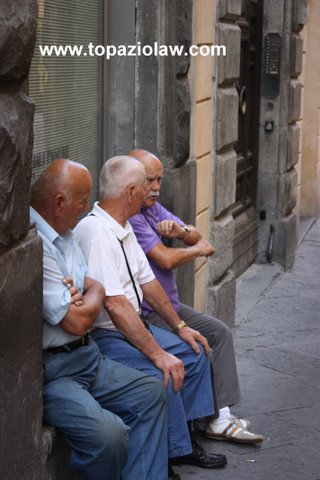 Massachusetts Conspiracy Crimes Lawyer Contact Boston Conspiracy Attorney Steven J. Topazio
Conspiracy cases generally involve complex facts and a number of potential witnesses whose names become known to the government during a long-term investigation and information gathering process. Prosecutors attempt to demonstrate a conspiracy with proof of an agreement between two or more people to commit a crime, together with an overt act by one of them to accomplish the unlawful purpose. Conspiracy charges are usually serious, and can result in lengthy prison sentences. Whether you are believed to be a "kingpin" in the conspiracy, or a minor player, it is important to have an effective criminal defense attorney on your side that can defend you in a conspiracy case.  Contact us today to discuss your case.
Defending Conspiracy Charges throughout Massachusetts
Boston Criminal Defense Attorney Steven J. Topazio represents clients throughout Massachusetts who are facing criminal charges including a variety of charges involving allegations of a criminal conspiracy. Some of the conspiracy charges he handles include:
*     Drug trafficking
*     Possession with intent to distribute
*     Assault and Battery
*     Money laundering
*     Conspiracy to commit burglary
*     Conspiracy to commit a white-collar crime
*     Conspiracy to commit a theft offenses
Conduct that might otherwise be legal can actually be illegal if it was conducted in furtherance of a criminal conspiracy. To make things worse, people involved in a conspiracy in a relatively minor way may be held accountable for the acts of more serious actors. Furthermore, even if only one of the members of the conspiracy elevates the level of criminality by committing a more serious crime, criminal liability may exist for all members of the conspiracy if the Commonwealth can prove that such conduct could have been reasonably foreseen.
Defense
There are a number of potential defenses in a conspiracy case. You may have never joined the conspiracy, or if you did, the prosecution may misperceive the nature and extent of your involvement. You may have withdrawn from the conspiracy. The drug quantities in a drug conspiracy may be overstated, or the amount of loss attributable to you in a fraud conspiracy may be inflated. The witnesses against you may be lying in order to cut a more favorable deal with the prosecutor. In all of these instances, Attorney Steven J. Topazio will work hard to extricate you from trouble where possible, or resolve your case through the striking of a favorable plea disposition when it is in your best interest to do so.
Comprehensive Investigation and Case-Building
Boston Criminal Defense Attorney Topazio is prepared to investigate every aspect of the allegations and circumstances of your case, in order to identify the right strategy and build an aggressive defense on your behalf. If you are facing charges of criminal conspiracy, you need an experienced criminal defense attorney who can adequately protect your rights and raise a strong defense on your behalf.
Boston Criminal Defense Attorney Steven J. Topazio will respond promptly to your email or call 617-422-5803 to discuss your case.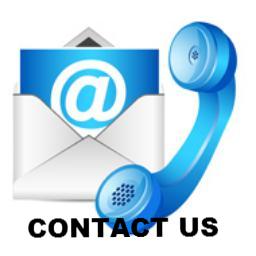 RECENT CASE DECISIONS
May 27, 2014
Chelsea District Court
Conspiracy to violate Drug law MGL c 94C § 40
Distribution of Class B Drug MGL c 94C § 32A(a)
Possession to distribute Class B Drug MGL c 94C § 32A(a)
The client was arrested for allegedly engaging in a hand to hand exchange of cocaine with an undercover officer, who was introduced to the client by a third individual who was trying to purchase cocaine for the undercover officer, was represented by Attorney Topazio.  According to the police report, the Chelsea Police Drug Unit was conducting an undercover operation in Bellingham Square where an undercover police officer, who was introduced to the client to purchase cocaine, allegedly gave the client marked police buy money in exchange for cocaine.  The client was arrested immediately thereafter, and although he did not have any drugs on him, he had in his possession the photographed police buy money.  Despite the strength of the Commonwealth's case, today at trial Attorney Topazio was able to get all charges against his client dismissed.
Result: All charges dismissed at trial.
September 17, 2012
Hingham District Court
Docket # 1158CR1860
Conspiracy, M.G.L. c. 274 § 6
Attempt to Commit Crime, M.G.L. c. 274 § 6
Witness Intimidation, M.G.L. c. 268 § 13B
The client, an Asian male form New York, was arrested and charged with conspiracy in violation of MGL c. 274 § 7, attempt to commit a crime in violation of MGL c. 274 § 6, and witness intimidation in violation of MGL c. 268 § 13B after attempting to open a checking account in Citibank in Hingham. Hingham police were provided information from Citibank Security about a group of men who apparently open checking accounts in a false name and deposit approximately a small amount of cash into the account. These men then make a large deposit by check (with insufficient funds or bad check) and then make a withdraw of a large cash amount before the check is returned, leaving the account in the negative. According to the police report, Citibank Security was given a BOLO from Citibank regarding a scam/fraud by an Asian group of males that occurred in other banks, which the police concluded was the client's intent when he entered the Hingham Citibank. Boston Criminal Attorney Topazio challenged the evidence with a motion to dismiss. Massachusetts Criminal Lawyer Topazio argued that it is not always possible to prove a conspiracy by direct evidence. The law allows a trier of fact, where it seems reasonable, to infer that there was a conspiracy from all of the circumstances. For example, if people who know each other or have been in communication with each other are shown to have been involved in concerted actions which all seem designed to accomplish a specific purpose, then it may be reasonable to conclude that those actions were not coincidental but were taken pursuant to a joint plan. However in this case, Boston Criminal Attorney Topazio argued that nothing was known about his client other than he is Asian and spoke a foreign language when he was in Citibank. The client was arrested because he was in the company of a co-defendant whose picture was allegedly in the BOLO provided to Citibank security which alleged that Asian gang members were defrauding banks. Boston Criminal Defense Lawyer Topazio argued that nothing was known about his client, and that nothing in the police report indicated that the client, who was not in the bank's security BOLO, was aware of any unlawful objective of anybody when he entered the bank. Despite the facts, the motion was denied and the case was pushed to trial. Multiple motions in limine were drafted in anticipation for trial. Today at trial, Boston Criminal Defense Attorney Topazio was able to persuade the court to dismiss all charges against his client.
Result: Case dismissed at trial.
April 18, 2012 BMC West Roxbury District Court
Clerk Magistrate Hearing
Application for Criminal Complaint
Distribution of Class D (marijuana) M.G.L. c. 94C § 32C
Possession With Intent to Distribute Class D M.G.L. c. 94C § 30C
Conspiracy to violate the Drug Laws M.G.L. c. 94C § 40

The client, a 31 year old administrative assistant with no prior criminal history, immediately hired Attorney Topazio to represent her after she was stopped by police and searched after purchasing marijuana. Although not arrested, the Client received an application for criminal complaint to appear in court to answer on the charges. Attorney Topazio obtained the police report and learned that members of the Drug Control Unit stopped the Client after observing her engaged in what they believed to be a drug transaction. According to the police report, a $50.00 bag of marijuana was recovered from the Client who admitted to purchasing the marijuana and was released by police. After the Client was released, she called the alleged seller's cell phone which was answered by police. The police, using a ruse, answered the alleged seller's cell phone and reported that the Client stated that she was just stopped by the police and that they recovered only one of two bags of marijuana from her. The police still under the ruse, arranged to meet the Client for a second time, where it was reported that the Client was not in possession of the second bag of marijuana as she admitted to distributing it to a third person. Today, Attorney Topazio convinced the clerk magistrate and the police not to issue a criminal complaint against his Client at this time but rather to hold the matter open for one year and if his Client gets into no further trouble to dismiss all charges at the conclusion of the year. Dismissing the application for complaint prior to issuance of the formal criminal complaint also prevents an entry from appearing on his client's clean criminal record or (CORI).
Result: Complaint not issued and will be dismissed in one year provided client stays out of trouble.
January 16, 2009
Somerville District Court
0810 CR 1960
Possession with Intent to Distribute Class B c. 94C § 32A
Conspiracy c. 94 § 40

The defendant, who was on probation, was contacted by a police informant who arranged to buy drugs from him. The defendant was arrested during the alleged drug transaction. The defendant was found to be in possession of three (3) plastic bags of cocaine. After the arrest the defendant made several incriminatory statements. The defendant's probation was revoked on account of the new arrest and he was committed for one year to the House of Correction, hired Attorney Topazio. Attorney Topazio moved to suppress the drugs found on the defendant. Cognizant of the fact that his client was serving a sentence, Attorney Topazio, over the Commonwealth's, objection, but prior to the suppression hearing, offered a change of plea in which he obtained a concurrent sentence for his client with no additional time. The sentence additionally was imposed Nuno Pro Tune to the original date of his client's incarceration when he was committed on the violation of probation. Nuno Pro Tune is a Latin phrase, meaning "now for then". The effect of this procedure caused the defendant's sentence to be imposed retroactively.
Result: Defendant receives no additional jail time upon resolving his case and receives a sentence to be served concurrent with the sentence he was presently serving