Tough, Aggressive, and Experienced
One of the Best Criminal Defense Attorneys in Massachusetts
If you are visiting this website chances are you or a loved one has been arrested, is in custody, or in need of legal advice. You have come to the right place. Being frightened or in distress due to criminal charges is not an option. When in distress, what you need to get you through tough times is an experienced criminal attorney. Boston Criminal Defense Lawyer Steven J Topazio can help. Attorney Topazio is rated one of Boston's best criminal defense lawyers.
Attorney Topazio has been a Criminal Defense Attorney in private practice for over 30 years. As a criminal lawyer, Attorney Topazio has helped countless individuals get their lives back by focusing on getting the best result because he knows how to win cases. When losing is not an option, you need the help of a Criminal Attorney who will fight your legal battles so you can get your life back.
Boston Criminal Defense Lawyer / Massachusetts Criminal Defense Attorney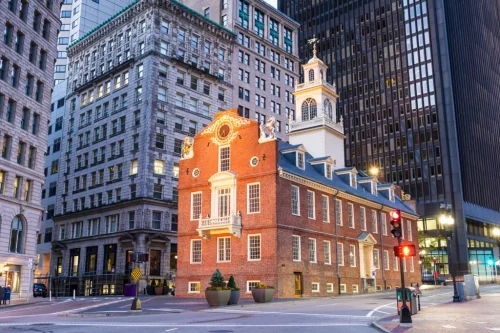 Top Boston Criminal Defense Attorney Defending Massachusetts for Over 30 Years. A Criminal Lawyer you can trust.
PROTECTING CLIENTS WHO HAVE BEEN WRONGFULLY ACCUSED
Boston Criminal Attorney Steven J Topazio represents individuals in a wide range of Felony and Misdemeanor cases.
Don't be overwhelmed by the judicial system. Attorney Topazio knows how to confront the District Attorney and Commonwealth with all its resources. When you need a criminal lawyer, consider hiring Boston Criminal Defense Lawyer Steven J Topazio to handle your case.
Not every lousy decision should end up with you receiving a criminal record. Attorney Topazio understands that what makes the difference between winning and losing is not that you make a mistake, but what do you do after the mistake. Hiring the right attorney is your first step.
A criminal conviction can result in you being fined, placed on probation, losing your job, or worse, receiving a jail sentence. If you made a mistake and were arrested, choose a criminal attorney you can trust. Attorney Topazio is a criminal defense attorney that can help you. He is well versed in criminal law and has been practicing law for over 30 years. Let his experience and familiarity with the judges and prosecutors he appears before work for you.
"A RELENTLESS FIGHTER ADVOCATING FOR YOU"
Serving All of Massachusetts
The Law Office of Steven J Topazio is happy to announce that Criminal Attorney Topazio has been selected as a member of Superlawyers. He was also awarded the Best Criminal Defense Lawyers in Boston distinction by Expertise for 2020.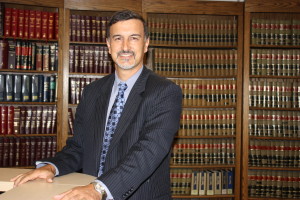 Attorney Steven J Topazio is a tough, aggressive, experienced, and well-qualified criminal defense lawyer. He uses his courtroom savvy and knowledge of criminal law to your advantage. He is a criminal lawyer who represents clients who have been wrongfully accused in domestic violence cases, drug possession or distribution cases, illegal possession of firearm cases, sex offense cases, drunk driving cases, and a wide array of other misdemeanor and felony cases.
When you need a criminal lawyer, consider hiring Boston Criminal Defense Lawyer Steven J Topazio. He has the Integrity and Experience you need to make the difference.

DON'T SETTLE FOR LESS THAN THE BEST
We all know that a criminal conviction will change your life, impact your family, and make finding a job difficult. Representing yourself when you are in trouble is usually not your best option.
The prosecutor is unlikely to listen to arguments coming from a person who is not a lawyer.
A criminal lawyer, like a prosecutor, has been taught and studied criminal defense law. The prosecutor however may not take you seriously if you try to make a legal argument, convince him of your innocence, or attempt to negotiate a plea bargain, because you are not a criminal attorney.
Without the proper legal advice from an experienced criminal defense lawyer, you might unwittingly say or do things you believe are in your own defense that is later used against you by the prosecutor. Police and prosecutors are trained professionals in the area of criminal prosecutions and will capitalize on every mistake you make and will certainly take advantage of your inexperience in court. A criminal lawyer is the trained professional you need to fight the prosecution and win your case.
Attorney Steven Topazio has been trusted with the freedom of countless clients. When your freedom, rights, reputation, and future are at stake, consider hiring one of the top criminal defense lawyers in Massachusetts. Attorney Topazio is the right choice when you need a criminal lawyer to provide a strong defense.
PROACTIVE APPROACH – INDIVIDUALIZED ATTENTION
Attorney Topazio takes pride in the attention he gives to each of his clients. As a top criminal defense lawyer, he knows that it is critical to use his knowledge of criminal defense law to properly understand each case.
1)    He obtains pretrial discovery.
2)    Evaluates the evidence in your case.
3)    Files timely motions.
4)    Challenges evidence that the police obtain illegally.
5)    Knows how to properly cross-exam witnesses.
6)    Knows how to reduce Sentencing with "Plea Bargains" or "Deals".
Unlike other criminal attorneys who wait for the first court date before beginning their investigation, Boston Criminal Defense Lawyer Steven Topazio will discuss strategy with you and won't wait for the police report to get started. Breaking a case down so as to pursue and preserve the appropriate evidence begins on day one. Attorney Topazio has the trial experience and know-how you need to confront law enforcement and the power and resources of the Commonwealth. He is the criminal lawyer you need to help you alter the course of your case for the best possible results.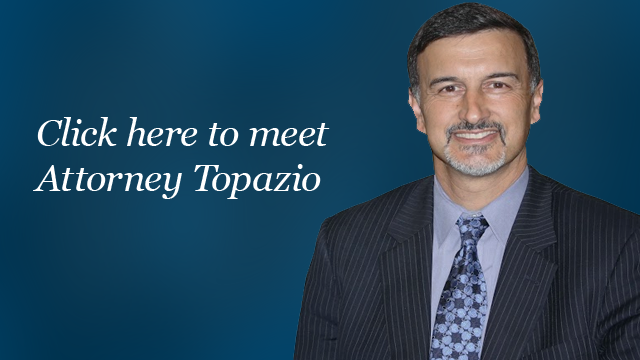 For The Best Criminal Defense In Massachusetts Hire Boston Criminal Lawyer Steven J Topazio
Selected as one of the Best Criminal Defense Lawyers in Massachusetts, contact us to learn more about what the criminal lawyers at the Law Offices of Steven J Topazio can do for you.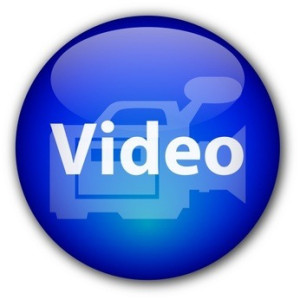 "Click here and watch a short VIDEO." 
For a no-risk evaluation of your case, or to start building your criminal defense today, use the quick form on this site to send an email to Boston Criminal Lawyer Steven J Topazio or call him at (617) 422-5803.
WHY HIRE ATTORNEY STEVEN TOPAZIO?
Boston Criminal Attorney Topazio may be able to get your charges reduced, your penalties lessened, or even get your case dismissed due to police errors.
If the court finds you guilty of the charges, a good criminal lawyer may be able to negotiate lesser time served or a rehabilitation program that can help prevent you from winding up in court again. Boston Criminal Attorney Topazio gets Results!
When facing criminal charges, choosing the right criminal lawyer will be one of the most important decisions you will make. Attorney Topazio's Boston law office is a full-service law firm concentrating on criminal defense litigation and criminal defense law. Professionals, executives, and high-profile defendants turn to him when they find themselves facing criminal charges because they know he can get the job done right. Boston Criminal Attorney Topazio believes preparation is the key to success in any type of criminal case. You will get the expert legal advice you need to handle your case when you consider hiring Boston Criminal Attorney Steven J Topazio.
CLIENT TESTIMONIALS
"Incredible! If you need a lawyer, hire him! Steven is kind, brilliant, caring, patient, and made me feel as though I was his only client. I would absolutely recommend him to anyone. From the first phone call to the end court date he was there for me every step of the way to answer any questions. Can't thank him enough!"

– M.S.
"I HIGHLY recommend Steven and his Law practice, Steven seemed and was a very competent from my first office visit to my "not guilty" verdict."

– B.G.
"Attorney Topazio is simply one of the best lawyers you can get. Smart, funny, dedicated, loyal and AVAILABLE – I mean, he actually answers his phone when you call him! He has helped me and my family through some tough times and there's no one else I'd rather have by my side. And he has won every time! So you can stop looking. Hire this guy!"

– R.O.
FREE CONSULTATION
We charge no fee for an initial consultation. In criminal cases, you will know what to expect when you hire our firm as we charge flat fees for our legal services as opposed to charging you an hourly rate. Flat fees will vary depending on the nature and complexity of your legal matter. Obtaining the right result is what you want and deserve from a criminal lawyer. Steven J Topazio is a criminal attorney who has the highest level of legal expertise in criminal defense law that you can find anywhere in Boston or throughout Massachusetts. He will do everything he possibly can to fight for you and will deliver the best representation that you can find. Click Here to contact Attorney Steven J Topazio today!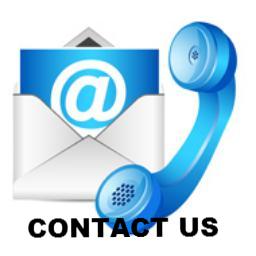 AFFILIATIONS