Premises Liability
Boston Premises Liability Attorney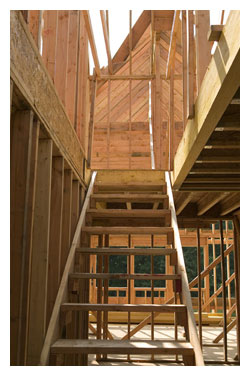 Premises Liability from Slip and Fall to Negligent Security
If you have been injured in a commercial establishment, at a construction site, or even on a public sidewalk, you need an attorney to represent your interests. Attorney Steven Topazio represents individuals in Boston who have suffered injuries and seek compensation for the harm caused. Call Attorney Topazio at (617) 422-5803 to discuss your premises liability claim today.
Massachusetts Premises Liability Laws
The Massachusetts law of premises liability concerns the responsibility of a property owner to maintain reasonably safe conditions for guests, visitors, commercial patrons, and passersby. While a slip and fall on a wet supermarket floor represents the classic premises liability case, property owners can also incur liability for poor building maintenance, badly designed parking facilities, or even failing to provide reasonable protection from criminal attack.
Contact the Boston office of Steven J. Topazio, Attorney at Law, for dependable advice about your rights if you have been injured by someone else's failure to maintain safe property conditions.
Boston Premises Liability Lawyer
We represent clients with premises liability claims that arise from such circumstances as the following:
Inadequate security in apartment buildings, hotels or college dormitories
Unlit stairways, hallways or common areas in apartments or condominiums
Structurally unsound overhead building elements such as signs or light fixtures
Deteriorated or missing handrails, porch steps, stair risers or balconies
Dangerous or unsupervised swimming pools
Defective or badly maintained parking lots or walkways outdoors
Unreasonable accumulations of ice or snow
Unsafe playground equipment or public recreational facilities
Attacks by unrestrained dogs or other dangerous animals
Slip and fall accidents on public or private property
Many premises liability cases involve difficult issues of responsibility — who's more at fault, the store manager who failed to mop up a spill, or the customer who didn't watch his step? At our law firm, we give you honest and dependable advice about the merits of your claim based on the statements of witnesses, the physical evidence at the accident scene, the property owner's previous safety record, and your own ability to watch out for your own safety under the circumstances. We can also advise you about the somewhat different considerations that apply to unsafe property cases involving children.
Our experience with the investigation and proof of disputed facts can give you a distinct advantage both in settlement negotiations and at trial. Our careful attention to the documentation of your damages claim in detail can also help you recover the compensation you'll need if your injuries are permanent or disabling, as in the case of spinal cord damage or a traumatic brain injury.
Get Compensation for Your Injury
For a free consultation about your legal options in a premises liability case, whether it involves a slip and fall accident or a near drowning at an unsupervised pool, contact Boston personal injury lawyer Steven J. Topazio at or email him to schedule a free consultation.