Uninsured and Underinsured Motorists
Boston Uninsured and Underinsured Motorists Attorney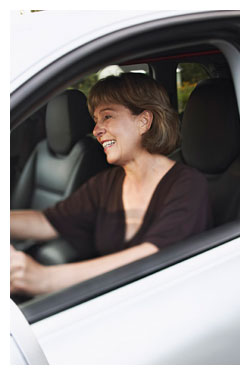 Resolving Claims for Accidents with Uninsured Motorists
Massachusetts enjoys one of the lowest rates of uninsured motorists in the country, with only about 7 percent of Bay State drivers lacking car insurance. If you happen to get into an accident caused by an uninsured driver, however, your chances of recovering damages on your own from the other motorist are practically nonexistent. Far more common, and often as problematic, are accidents with drivers whose liability insurance limits fall short of the amount you need to recover.
Contact Boston personal injury lawyer Steve Topazio if you have been in an accident with an uninsured or underinsured motorist. His knowledge of Massachusetts auto liability law and experience with the uninsured/underinsured driver coverage provisions of your own insurance policy can help you recover the damages you need from your own insurer in the aftermath of a severe car accident.
When the value of your losses exceeds the coverage limits of the other driver's insurance — or if the other driver has no insurance at all — you have the right to compensation under your own uninsured motorist/underinsured motorist (UM/UIM) coverage, if you had the foresight to choose this option when you bought your policy.
In cases involving uninsured motorists, you can expect to encounter the same opposition from your own insurer that you would from an insured driver's liability coverage carrier. Your own insurer will defend the claim on the usual grounds: that the accident was mainly your own fault, that your damages claim is overstated and under documented, or that your compensation should be reduced by a percentage representing a degree of fault on your part.
Underinsured coverage claims will usually turn on the amount of damages, or in some cases, on your eligibility for the underinsured motorist benefit to begin with. At the law firm of Steven J. Topazio, Attorney at Law, our experience with insurance companies on claims of all kinds can help you avoid mistakes and resist the inevitable pressure to settle your claim on the cheap. We take the time to investigate and present your case properly so that the insurance company has no practical choice but to consider and settle your case fairly. If not, our trial experience and skill with the proof of disputed facts can give you a significant advantage in court.
Don't be intimidated by the complexities of uninsured and underinsured motorist coverage. For the advice of a lawyer who knows how to handle UM/UIM cases, contact the Boston Personal Injury Attorney Steven J. Topazio at or email him to schedule a free consultation.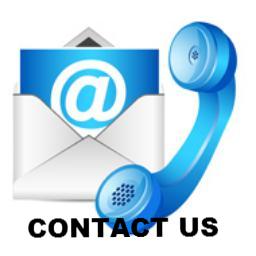 RECENT CASE DECISIONS
November 13, 2013
Boston Municipal Court
Docket # 1201CR4868
False Application for MV License MGL c. 90 § 24B
Uninsured Motor Vehicle MGL c. 90 § 34J
The client, a 45 year old union carpenter, was charged with submitting forged insurance documents to the Registry of Motor Vehicles to obtain a motor vehicle registration, was represented by Boston Criminal Defense Lawyer Steven J. Topazio. Through intensive investigation, Attorney Topazio discovered that although the client paid for insurance, the person the client paid fraudulently used an insurance stamp from Occidental Fire and Casualty Company of NC to show proof of insurance so that the client's vehicle could be registered. Attorney Topazio argued that his client was a victim of an insurance scam but the district attorney refused to dismiss the case. Attorney Topazio pushed the case to trial. Today on the day of trial, Attorney Topazio convinced the court to dismiss all charges against his client.
Result:Case dismissed at trial.
August 11, 2010
Boston Municipal Court
0901CR7893
Leaving Scene of Property Damage M.G.L. c. 90 § 24
Number Plate Violation to Conceal M.G.L. c. 90 § 23
Uninsured Motor Vehicle M.G.L. c. 90 § 34J
Operating a Motor Vehicle with License Revoked as HTO M.G.L. c. 90 § 23

The defendant, had his right to operate a motor vehicle in Massachusetts revoked as a Habitual Traffic Offender, was represented by Attorney Topazio after being arrested for various motor vehicle offenses following the crash of his motor vehicle on 93S in Boston which, after questioning by police, it was learned he abandoned. Upon investigation of the case Attorney Topazio learned his client was called to the State Police Tunnels Barracks to answer questions about my motor vehicle which was abandoned on Route 93S. Images of the crash were captured on tunnel surveillance cameras. The client was told to bring proof of ownership to clear up the situation to avoid being charged. The client arrived at State Police Tunnels Barracks with the requested documents but while there was told that he had to answer several questions before he could get his car back. The answers to those questions resulted in the defendant being arrested. Attorney Topazio filed motions to suppress his client's statements and motions to dismiss because his client was questioned without being informed of his Miranda rights, and made incriminating statements. The procedural safeguards of Miranda are required not where a suspect is merely in police custody, but rather where a suspect is subjected to custodial interrogation. Interrogation must reflect a measure of compulsion above and beyond that inherent in custody itself, and therefore Miranda warnings are only required when a person in custody is subjected to either express questioning or its functional equivalent. The term 'functional equivalent' includes any words or actions on the part of the police (other than those normally attendant to arrest and custody) that the police should know are reasonably likely to elicit an incriminating response from the suspect. In this context, an 'incriminating response' includes any response inculpatory or exculpatory, which the prosecution might seek to use against the suspect at trial. Today at a hearing on the motion to suppress, Attorney Topazio was successful in getting all but the Number Plate violation against his client dismissed.>
Result: At Motion to Suppress hearing, illegal statements obtained by police resulted in charges being dismissed.
June 02, 2009
Boston Municipal Court
Application for Criminal Complaint
Revoked Registration M.G.L. c. 90 § 23
Uninsured Motor Vehicle M.G.L. c. 90 § 34J
Excessive Tint M.G.L. c. 90 § 9D

The defendant received an application for criminal complaint after allegedly allowing his insurance on his motor vehicle to lapse when he left the country for employment overseas. When the defendant returned to the United States to take his motor vehicle to a dealer for sale, he was stopped by State Police and charged. Attorney Topazio produced evidence that his client's motor vehicle was placed for sale and that the tint was removed from the vehicle. Today after a Clerk's hearing, Attorney Topazio convinced a Clerk Magistrate not to issue the criminal complaint against his client.
Result: Defendant not charged, record preserved, case closed.