Grand Jury Proceedings
Boston Grand Jury Proceedings – Massachusetts Grand Jury Proceedings Lawyer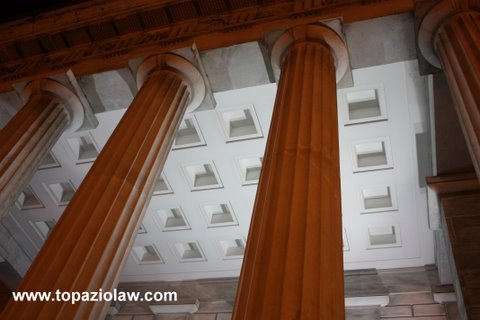 Massachusetts Grand Jury Proceedings Lawyer
Contact an Experienced Boston Criminal Defense Attorney Prior to Grand Jury Testimony
Virtually every day, people are served with subpoenas to appear before a grand jury — and most have no grasp of what grand jury proceedings involve. On a basic level, if you have been called to testify, it means a prosecutor believes you have information that will support someone's indictment on serious criminal charges.
At the Law Office of Attorney Steven J. Topazio, we have extensive experience in both the state and federal court systems. We can fully explain your rights and obligations before you testify – in the effort to provide maximum protection of your interests. Contact us online to arrange a consultation or call .
Understanding Your Legal Rights, Your Obligations and Any Risks
Your specific grand jury subpoena might be for proceedings associated with a federal or Massachusetts state investigation — involving allegations ranging from drug trafficking to business fraud. Whether or not you believe you have anything to hide, or that the prosecutor's investigation in pursuit of an indictment could ultimately impact you, it is important to understand your rights and risks.
Once we understand your circumstances, we can advise you on issues such as:
     *     Whether you can and should claim a specific privilege — such as the right not to incriminate yourself or your spouse — in order to exempt yourself from testifying
     *     How to protect yourself from exposure to a serious charge such as perjury, and from being held in contempt of court
     *     What legal options you have if you feel offering truthful witness testimony may put you in danger
     *     Any supportive or active role we may be able to play as an attorney representing you
We Respect Your Concerns and Offer Knowledgeable Insight
We understand how disturbing and intimidating it may be to learn you are required to testify in grand jury proceedings. Our mission is to provide you with an experienced lawyer's insight into your legal rights — and to be a valuable resource for you should you need further criminal defense counsel at any point. If you would like to discuss your concerns, please call our office or contact us online.
Contact Boston Criminal Defense Attorney Steven J. Topazio, Today
Your choice of a lawyer can have an impact on the rest of your life. Don't take chances by waiting until it's too late. To schedule a free consultation, call or contact us online.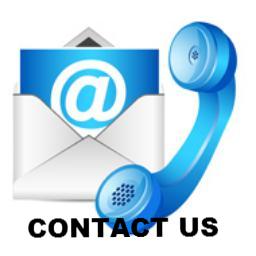 RECENT CASE DECISIONS
May 08, 2012
Fitchburg District Court
Docket # 1216CR0008
Grand Jury
Assault and Battery with Dangerous Weapon M.G.L. c. 265 § 15(A)(B)

The Client, an 18 year old High School Student, was arrested after he attempted to strike his ex-girlfriend's ex-boyfriend with a motor vehicle, hired Boston Criminal Defense Lawyer Steven J. Topazio to defend him. According to the police report, the ex-boyfriend of the ex-girlfriend entered the Client's home to beat the Client up after the ex-boyfriend discovered his girlfriend and the Client were dating. After assaulting and punching the client the ex-boyfriend was charged with home invasion. When the ex-boyfriend went outside, the Client attempted to run him over with his car. Attorney Topazio met with his Client and explained the Client's Fifth Amendment Constitutional Right not to testify. After being requested to appear and testify before a grand jury, Attorney Topazio advised his client to refuse to appear or testify against his attackers. Attorney Topazio pointed out that due to the fact that the client was also charged with a crime and might incriminate himself if he testified before a grand jury, the Client could exert his right not to testify. Today as a result of the Client exercising his Fifth Amendment right not to testify at the grand jury, the Commonwealth was unable to get an indictment against the Client's attackers. Additionally, with no witnesses available to testify in court at trial against the Client, Attorney Topazio was able to persuade the District Court to deny jurisdiction on the Assault and Battery with a Dangerous Weapon charge, in lieu of going to trial, but instead dismiss the case as a result of the Commonwealth's inability to obtain any grand jury indictment. Assault and Battery with a Dangerous Weapon charge is a felony which has concurrent jurisdiction which could be tried in either the Superior Court or the District Court.
Result: Case Dismissed.
February 23, 2011
Suffolk Superior Court
Grand Jury Subpoena
Fifth Amendment Privilege
Spousal Privilege Mass. Gen. Laws ch 233, § 20

The client in this case was the wife to a defendant who was summoned to appear before the grand jury in relation to charges against her husband, hired Attorney Topazio to represent her. The wife wanted to invoke her spousal privilege under Mass. Gen. Laws ch 233, § 20 not to testify. Attorney Topazio pointed out that the statutory spousal privilege applied only to testimony in the trial of a criminal proceeding against the witness's spouse and that grand jury proceedings were not trials. Attorney Topazio investigated the situation and discovered that the wife also had a Fifth Amendment right not to testify. The wife appeared with Attorney Topazio who refused to allow his client to testify based on the Fifth Amendment and spousal privilege. The judge who heard argument took the case under advisement. Today, the court ruled that according to the case of IN THE MATTER OF A GRAND JURY SUBPOENA, 447 Mass. 88; 849 N.E. 2d 797 (2006) the wife could not invoke her spousal privilege at the grand jury but agreed with Attorney Topazio and found she had a valid Fifth Amendment right not to testify.
Result: Spouse not required to testify against her husband at grand jury.