Prostitution
Boston Prostitution Charges – Massachusetts Criminal Defense Attorney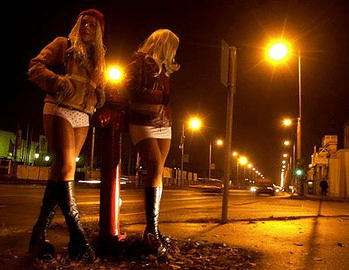 Massachusetts Prostitution Lawyer
Prostitution Charges Sex Crimes Defense
Contact Boston Prostitution Attorney Steven J. Topazio
Everyone knows that prostitution is considered a crime. What is not so apparent is that it is more often the people who solicit prostitutes who are charged with crimes than the prostitutes themselves. Being arrested itself carries negative consequences, even if the charges are not upheld — including irreparable damage to one's reputation which may affect a career, a marriage and an entire future.
Just being arrested for alleged solicitation of a prostitute may bring unwanted notoriety in places such as Boston, where the police publicize the names of people charged with this offense.
Prostitution charges often come down to a disparity between one person's account and the account of another of a planned sexual encounter — or one which has already occurred. Individuals making contact with each other via Craigslist or in public places may differ in their accounts as to whether payment of sex was part of the deal, as opposed to consensual sex followed by a monetary gift.
Whatever the circumstances and facts in your prostitution or indecent exposure case, your need for a criminal defense lawyer comes about as soon as you have any indication that you may be charged. The sooner you have an experienced attorney advocating on your behalf, the greater the possibilities are for your case to be resolved favorably:
     *     Charges never filed
     *     Case dismissed
     *     Charges reduced
     *     Acquittal on all charges
     *     Reduction of penalties
     *     No jail time
A conviction for acting as a pimp, a John or a prostitute may lead to serious consequences, including an enduring criminal record, sex offender registration and all the negative problems in one's personal life that accompany a criminal record. Take action now to defend yourself in the face of sex crimes charges by contacting Boston Criminal Defense Attorney Steven J. Topazio to schedule a free consultation.
Comprehensive Investigation and Case-Building
Boston Criminal Defense Attorney Topazio is prepared to investigate every aspect of the allegations and circumstances of your case, in order to identify the right strategy and build an aggressive defense on your behalf. Contact Attorney Topazio on line or call to discuss your case.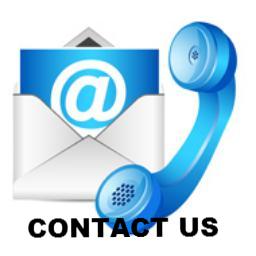 RECENT CASE DECISIONS
June 03, 2013
Franklin Superior Court
Indictment # 12-056
Dissemination of Child Pornography MGL c.272 § 29B
Two Counts of Possession of Child Pornography MGL c.272 § 29C
Cultivation of Class D MGL c.94C § 32C
Possession of Class D with Intent to Distribute MGL c.94C § 32C
Possession of Class C with Intent to Distribute MGL c.94C § 32B
Search Warrant

The client, a 34 year old musician, was arrested for dissemination of child pornography, two counts of possession of child pornography, possession with intent to distribute class D and C substances and cultivation of marijuana, hired Boston Criminal Defense Attorney to defend him. Attorney Topazio learned that his client was the subject of an undercover investigation of peer-to-peer file sharing computer software (such as LimeWire and FrostWire) networks to identify those possessing and/or sharing child pornography. Once the client's computer was identified by law enforcement as one that possessed and shared child pornography, a search warrant was issued and the client's house was searched and his computers seized. According to the police report, police found child pornography in the form of DVDs, as well as in the form of files on two computers, 36 marijuana plants, large amounts of marijuana and mushrooms. Attorney Topazio attacked the search warrant of his client's home by attacking the warrantless entry into his client's computer by law enforcement. Attorney Topazio based his attack on Article 14 of the Massachusetts Declaration of Rights which protects against warrantless intrusions upon privacy interests. That protection covers the obvious disruption caused by police who enter a defendant's house in search of criminal actors and evidence of their activities. Article 14's protections also cover less obvious invasions, like the use of electronic devices or human ears to eavesdrop on private conversations. In evaluating the likelihood of success, and evidence against his client, the client decided to forgo the motion to suppress in favor of a change of plea. Knowing the maximum sentence for dissemination of child pornography was 10-20 years in state prison, the Commonwealth recommended a 4-5 State Prison sentence on a change of plea for the charge of possession of child pornography. In preparation of a change of plea, Attorney Topazio presented the court with a sentencing memorandum outlining mitigating factors. Attorney Topazio pointed out that his client was also a victim, being sexually abused by his father and sister starting at the age of three. Attorney Topazio pointed out to the court that his client's father was a sex offender and was addicted to child pornography as well as drugs and alcohol, and that his client grew up in that environment, being abused and exposed to child pornography. Attorney Topazio encouraged his client to undergo sex abused therapy, which the court took into consideration. Today, despite the Commonwealth's recommendation of imprisonment of 4-5 years in state prison, Attorney Topazio argued that his client did not require the strict security of state prison and persuaded the court to commit his client to 2 ½ years to the house of correction, followed by a term of probation.
Result: State prison sentence averted in favor of House of Corrections sentence.
July 19, 2012
BMC Roxbury District Court
Docket # 1202 CR 1974
Payment for Sexual Conduct M.G.L. c. 272 § 53A
The client, a 51 year old businessman, was arrested for sexual conduct for a fee after police observed a known prostitute walk up to the passenger side of the Client's motor vehicle and get in. A prostitute (also called hooker, whore, ho, street walker, or escort) is a person who has sex with people for money. According to the police report filed in the case, the police believed that an act of prostitution was about to occur so they followed the motor vehicle and when it came to a stop and neither occupant exited the vehicle; they pulled their cruiser behind the vehicle and observed the Client with his pants down with his genitals exposed. The client hired Boston Criminal Defense Attorney Steven J. Topazio to defend him. According to the police report, statements were made by both the Client and prostitute that $20.00 was paid for oral sex. Engaging in sexual conduct for a fee is a crime. Both the customer (also referred to as a john) and the prostitute can be charged with a crime provided there is evidence that the customer paid or offered to pay another person to engage in some form of sexual conduct. In order to be convicted of this crime some commercial transaction must be involved. Today, Attorney Topazio convinced the prosecution and the court to dismiss the charge against his client on court costs.
Result: Case Dismissed.
October 25, 2011
Waltham District Court
Docket No: 1151CR0564
Deriving Support from Prostitution c 272 § 7
Maintain House of Prostitution c 272 § 6
Identity Fraud c 266 § 37E

The Client, a 41 year old from New York, leased an apartment in Massachusetts under an assumed name and used the identification of a third person and purported to be that person when he signed the lease. After leasing the property, the client transported women and men to the apartment for the purpose of engaging in sex for a fee. The client was arrested when a police officer, acting in an undercover capacity, responded to a local business listing for massages but was solicited for sex instead, hired Attorney Topazio to represent him. Deriving support from prostitution and maintaining a house of prostitution are serious felonies carrying a minimum mandatory sentence of two (2) years committed if convicted; up to a maximum of five (5) years and are offenses which by statute could not be continued without a finding or placed on file nor reduced or suspended sentence, probation, parole, until 2 years served. Although another individual was arrested for prostitution and pled guilty to the charge, and represented giving money from prostitution to the client, the Commonwealth's proof's in establishing the charges without the prostitute's cooperation was difficult. Attorney Topazio filed a Motion to Suppress in the case and used the filing as a vehicle to negotiate with the prosecutor. Attorney Topazio was successful in convincing the prosecutor to dismiss all charges on the condition of amending one charge to a seldom used section of the law known as "Keeping a house of ill fame"; a violation of which was a misdemeanor and could be continued without a finding. Today, Attorney Topazio was successful in convincing the court to accept the amendment to a violation of Keeping a House of Ill fame and giving his client a continuance without a finding for one year.
Result: Charges dismissed and client avoids mandatory jail time by admitting to sufficient facts and receiving a CWOF to a reduced lesser charge.