Lewd Act Offenses
Boston Lewd Acts and Offenses – Massachusetts Criminal Defense Attorney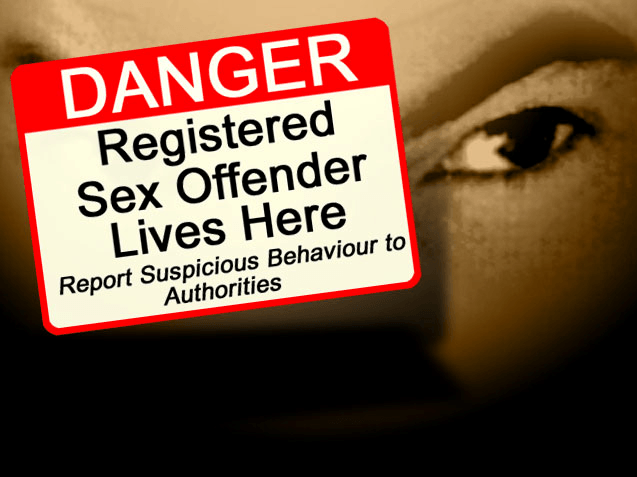 Massachusetts Lewd Acts Attorney
Massachusetts Indecent Exposure Attorney
Contact Boston Lewd Acts Attorney Steven J. Topazio
If you have been accused of prostitution or lewd acts in the Commonwealth of Massachusetts you may be facing serious legal consequences. Only a knowledgeable criminal defense attorney will have the experience needed to protect your legal rights. Boston Criminal Defense Attorney Steven J. Topazio has successfully defended clients who have been accused of or arrested for prostitution and/or lewd acts.
Both prostitution and lewd acts are very serious sex crimes offenses. Prostitution is a crime involving an exchange of money or goods for sex. The act of prostitution may take place behind closed doors, in a vehicle, in an alley or anywhere else that is convenient or frequently used by the offender. A lewd act is defined as sexual behavior or sex acts for one's own sexual gratification that take place in a public location that is indecent and/or offensive at the expense of others. The sex crime of lewd acts is often associated with prostitution, as many times a prostitute may perform sex acts in a public location that may be viewed by others. Lewd acts may also refer to indecent exposure and pornography.
Have You Been Charged With a Lewd Act?
A lewd act can be any conduct (including public sexual indecency) that is considered lewd or offensive and is performed in a public place: a park, store, public restroom, bus, train, airplane, theater, beach, or at home if the act is viewable by the public. Charges of lewd conduct are often attached to charges of prostitution or sexual assault under certain circumstances.
Any sex crime charges, with or without actual sexual contact involved, can rob a person's life of opportunities, whether conviction occurs or not. Consequences for being convicted of a lewd act may include fines, jail or prison time, deferred sentences including rehabilitation treatment, probation and sex offender registration. Attorney Steven J. Topazio has helped many defendants in sex crime cases obtain favorable results including "case dismissed."
Massachusetts Law
Chapter 272 § 29C: Purchase or possession of visual material of child depicted in sexual conduct
Chapter 272 § 53: Crimes against morality
Chapter 272 § 53A: Sexual conduct for a Fee
Chapter 272 § 16: Open and gross lewdness
Chapter 272 § 35: Unnatural and Lascivious Acts
Comprehensive Investigation and Case-Building
Boston Criminal Defense Attorney Steven J. Topazio is prepared to investigate every aspect of the allegations and circumstances of your case, in order to identify the right strategy and build an aggressive defense on your behalf. Contact Boston Criminal Defense Attorney Topazio online or call to discuss your case.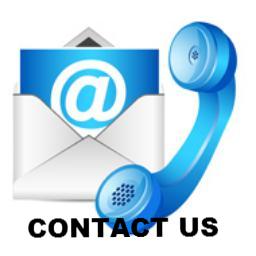 RECENT CASE DECISIONS
Sex Offender Registration Waived
The client, an immigrant from Columbia who became a United States citizen, was charged with Indecent Assault and Battery on a person over the age of 14 in violation of MGL c. 265 § 13H.  Indecent Assault and Battery is a sex offense crime which carries a potential jail or state prison sentence plus an obligation to be monitored with a GPS monitoring device and requirement to register as a sex offender.  The Sex Offender Registry Board (SORB) promotes public safety by educating and informing the public to prevent further victimization. SORB registers and classifies convicted sex offenders according to their risk of re-offense and the degree of danger they pose. According to the police report, the facts of this case indicate that the client walked into a movie theater in Boston which holds 322 people, but only had 14 people in it.  The client, who had been drinking alcohol, sat next to the alleged victim who was a young woman.  It was alleged that the client walked into the theater with alcohol he had in a cup and offered the woman some to drink which she refused.  The client then placed himself directly in front of the young woman and reached down and began caressing her upper thigh and buttocks area.  According to the police report, the client then put his hands on the woman's chest and breasts and continued caressing.  The client was thereafter arrested and held on bail.  During the course of the case, the client decided to resolve his case short of trial but wanted to avoid the requirement of registering as a sex offender if he changed his plea.  According to statute, persons not convicted of an excluded offense may be relieved of the obligation to register by the sentencing court upon motion by the Defendant, if (i) the defendant is convicted after December 12, 1999, (ii) is not sentenced to immediate confinement, and (iii) after a hearing conducted within 14 days of sentencing, the court determines that the defendant's offense and criminal history do not indicate a risk of reoffense or danger to the public. G.L. c. 6, § 178E(f). Attorney Topazio was successful in persuading the court to waive the requirement of having his client register as a sex offender by establishing that his client's offense, proposed conditions of probation and criminal history did not indicate that his client was a risk of reoffense or danger to the public.
June 18, 2012
Boston Municipal Court
Docket Number 0801CR7151
Probation Surrender
Sex Offender Fail to Register, M.G.L. c. 6 § 178H
The Client, a 40 year old with a criminal record which includes a sex offense in the State of Maine, was on probation in Massachusetts for failing to register as a sex offender here, was detained and held without bail when arrested again in Massachusetts for failing to register. The sex offender registration statute imposes different registration requirements on sex offenders depending on their circumstances and their classification level. For example, a sex offender moving into Massachusetts must initially register with the Sex Offender Registry Board on a Board-approved form within 2 days, while a sex offender moving out of Massachusetts need only "notify" the Board of his or her change of status within 10 days. Level 2 or 3 offenders must appear at the police department in the community where they live to verify their registration data or to notify the Board of certain changes in their status. Today, despite the probation departments request to commit the client for six months, Attorney Topazio was able to convince the Judge to re-probate his client only after agreeing to stipulate to a violation of lesser technical violations, instead of stipulating to failing to register.
Result: Probation renewed to original date and Client released from custody.
June 16, 2011
South Boston District Court
1103CR0217
Lewd, Wanton & Lascivious Conduct, M.G. L. c. 272 § 53
Open & Gross Lewdness M.G.L. c 272 § 16
The defendant, an administrative assistant for a local hospital, was summonsed to court for a Magistrate's hearing after police, while conducting a property check, observed a motor vehicle with the engine idling, but appearing unoccupied, discovered the defendant, with another individual, both with their pants pulled down below their respective ankles, and elicited testimony that both parties were performing oral sex on each other. The defendant represented himself at the Magistrate's hearing but was unsuccessful in stopping the charges from issuing. Once charges issued, the defendant hired Boston Criminal Defense Lawyer Topazio to defend him. In order to prove the defendant guilty of this offense, the Commonwealth must prove five things beyond a reasonable doubt: First: That the defendant exposed his (her) (genitals) (buttocks) (or) (female breasts) to one or more persons; Second: That the defendant did so intentionally; Third: That the defendant did so "openly," that is, either he (she) intended public exposure, or he (she) recklessly disregarded a substantial risk of public exposure, to others who might be offended by such conduct; Fourth: That the defendant's act was done in such a way as to produce alarm or shock; and Fifth: That one or more persons were in fact alarmed or shocked by the defendant's thus exposing himself (herself). Today, Attorney Topazio argued that his client's acts were not open nor did he expose himself to anyone, and convinced the District Attorney and Court to dismiss the charges against his client despite the Commonwealth's argument that ineffective attempts at concealment do not prevent act being "open" if committed in a place where there can be no real privacy.
Result: Case dismissed.
December 20, 2010
Boston Municipal Court
0901CR9136
Indecent Assault and Battery on Person 14 or over M.G.L. c. 265 § 13H
The defendant, who was in the emergency room of Massachusetts General Hospital, engaged in conversation with a female also in the emergency room, and was arrested after allegedly brushing crumbs from a cracker the female was eating off of her shirt, after it was alleged that the defendant brushed her breast in an inappropriate manner. The defendant was represented by Boston Criminal Defense Lawyer Steven J. Topazio. Boston Criminal Defense Lawyer Steven J. Topazio retained the services of a private investigator to locate potential witnesses and video surveillance. During the discovery stage of the case, Boston Criminal Defense Lawyer Steven J. Topazio filed a motion for authorization to subpoena complete hospital records of the alleged victim pursuant to Mass. Rules of Criminal Procedure 17(a)(2). Massachusetts allows discovery in criminal cases at the discretion of the trial court. Commonwealth v. Galvin, 323 Mass. 205, 80 N.E. 2d 825 (1948). Under Mass. Gen. Laws ch. 233, § 1 (2008), a notary public or justice of the peace may issue a summons requested by a defendant without prior judicial approval to summons into court documents that may be needed at a hearing or trial. Prior judicial approval is only needed when documents are summonsed prior to trial. Commonwealth v. Mitchell, 444 Mass. 786, 791 n. 12 (2005).
Under Mass R. Crim. P. 17(a), only a judge has authority to issue a summons prior to trial, Commonwealth v. Lampron, 441 Mass. 265, 270 (2004), and a party moving to subpoena documents prior to trial must make a showing of good cause before a judge. Id. at 269. The "requirement that a judge must be satisfied that the Lampron standards are met before a summons issues is applicable only when the documents being sought must be produced prior to trial." Mitchell, 444 Mass. at 792 n. 12.
Boston Criminal Defense Lawyer Steven J. Topazio is aware that in Massachusetts sexual assault cases, trial and pretrial motions are often critical to a successful defense at trial. Despite opposition from the Assistant District Attorney, Boston Criminal Defense Lawyer Steven J. Topazio persuaded the court to grant his motion to produce the hospital records of the alleged victim, who was also at the hospital at the time of the allegation seeking treatment. Boston Criminal Defense Lawyer Steven J. Topazio discovered inconsistent statements in the hospital records which indicated that his client only spoke to the complainant but never touched her, and shared this information with the assistant district attorney. Today at trial, as a result of intense pretrial preparation and discovery of exculpatory evidence, the complainant failed to appear to testify and the case was dismissed.
Result: Case dismissed on day of trial.
November 09, 2010
Newton District Court
9812CR0148
Indecent Assault and Battery on person 14 or over M.G.L. c. 265 § 13H
Assault and Battery M.G.L. c. 265 § 13A
The defendant, who had been represented by a court attorney in 1998, admitted to sufficient facts to each of the above referenced matters and received a CWOF for one year back in 1998, hired Attorney Topazio to seal his record. Attorney Topazio prepared the requisite documents to seal his client's record and filed same with the court. During that process he learned that although his client admitted to the offenses, the circumstances of this case involved roommates fighting, with questionable facts supporting the indecent aspect of the case. On the initial hearing with the court, Attorney Topazio met with the Assistant District Attorney who indicated that he would oppose his client's request to seal his record. Undeterred, Attorney Topazio thereafter changed his focus and began an investigation into this 12 year old case. Attorney Topazio uncovered witness statements in the middle of the sealing process that had not been considered when his client originally tendered a plea on his case, which only supported the crime of assault and battery, and thereafter advised his client to file a motion for new trial as it pertained to the charge of indecent Assault and Battery which he previously pled too. Attorney Topazio, argued that this statement from the victim did not support an admission to facts sufficient for a finding of guilty finding that the unconsented touching was indecent. Attorney Topazio filed a motion for new trial and after hearing convinced the court to grant his client a new trial on the indecent assault and battery count only. After the new trial was granted, it was discovered that the alleged victim was no longer available to testify and as a result, the Commonwealth could not prosecute the indecent assault and battery count, and the case was dismissed outright. Instead of sealing his CORI, the client now wanted his CORI to remain unsealed as that the charge of indecent assault and battery which haunted the defendant for years now resulted in a straight dismissal
Result: In process of sealing client's CORI, facts are discovered which result in Motion for New Trial being filed and allowed by court. Case which originally was continued without a finding on client's CORI was dismissed after witness unavailable to testify.